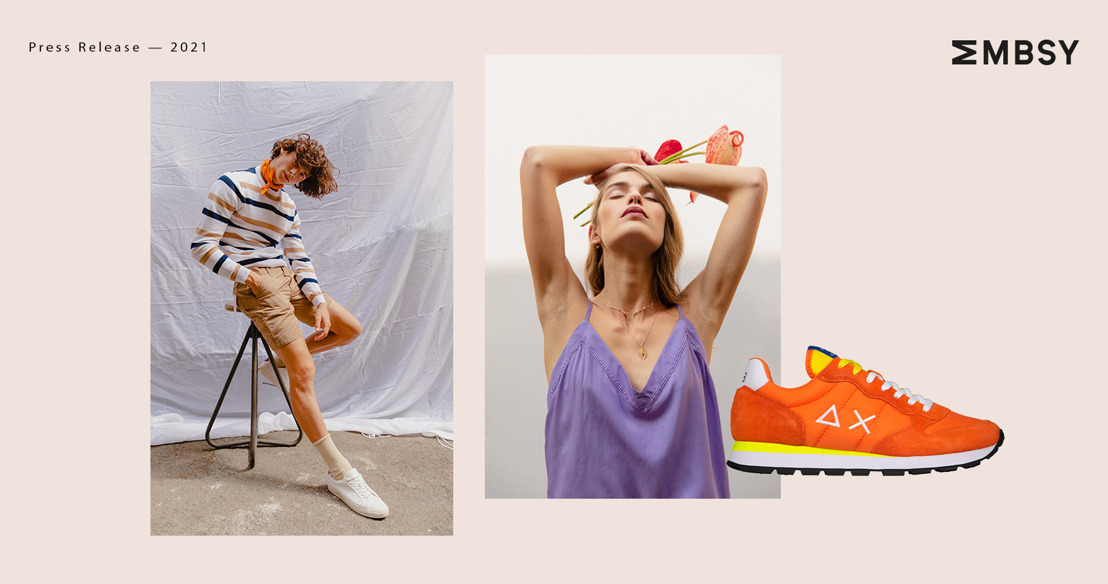 SUN68 sneaker squad: get the whole family looking fresh
SUN68 SS21 collection
What's better than wearing the coolest sneakers yourself? Wearing them as a family of course! Imagine your kids and partner matching and wandering through the streets looking all fresh. SUN68 has got you covered with a colorful and exciting collection.
His, hers, theirs
SUN68 is mostly known for its colorful and comfortable sneakers. Generally known as a men's fashion specialist, SUN68 keeps women and kids in mind with their signature sneaker collection that is available for everyone.
Men's line
Want to match with your colourful hubby? Try these bold sneakers.
Women's line
SUN68 also treats women with a bulkier model, for a more sporty 'dad sneaker' look.
Women's line
For the kids, you can choose from sneakers with laces, straps, or even both. This in combination with a semi-thick sole, makes the sneakers more than comfortable to move in style.
Kid's line
---
Find all SUN68 pictures here.