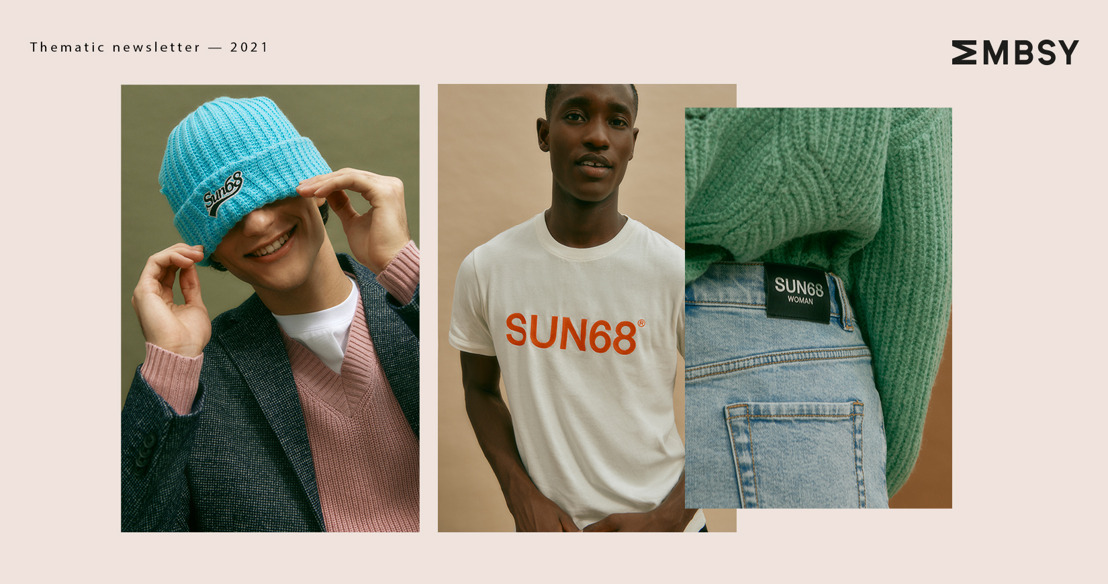 SUN68 FW21/22: turning everyday wear upside down
Whoever thinks everyday casual wear looks are boring, probably doesn't know SUN68. Their playful collections are consistently made out of qualitative materials and created with an amazing eye for detail. SUN68 aims to make you feel good from within and boost your look. Because when you look good, you feel good as well. This FW21 collection is just as uplifting, with rich colors and surprising prints that will make you feel your best this upcoming chilly season.
Interesting color combinations and textured materials make for a shoe collection of which each pair is a true must-have. Whatever mood you're in, SUN68 has the shoe for it. Bright and flashy or subtle and simple, take your pick.
Men's collection
Women's collection
In the men's collection, it's all about casual and comfortable wear, in fun prints or surprising fits. Think preppy looks in soft shades, but with a twist. What a way to brighten up, what's usually a pretty drooly season.  
---
Find more images here.