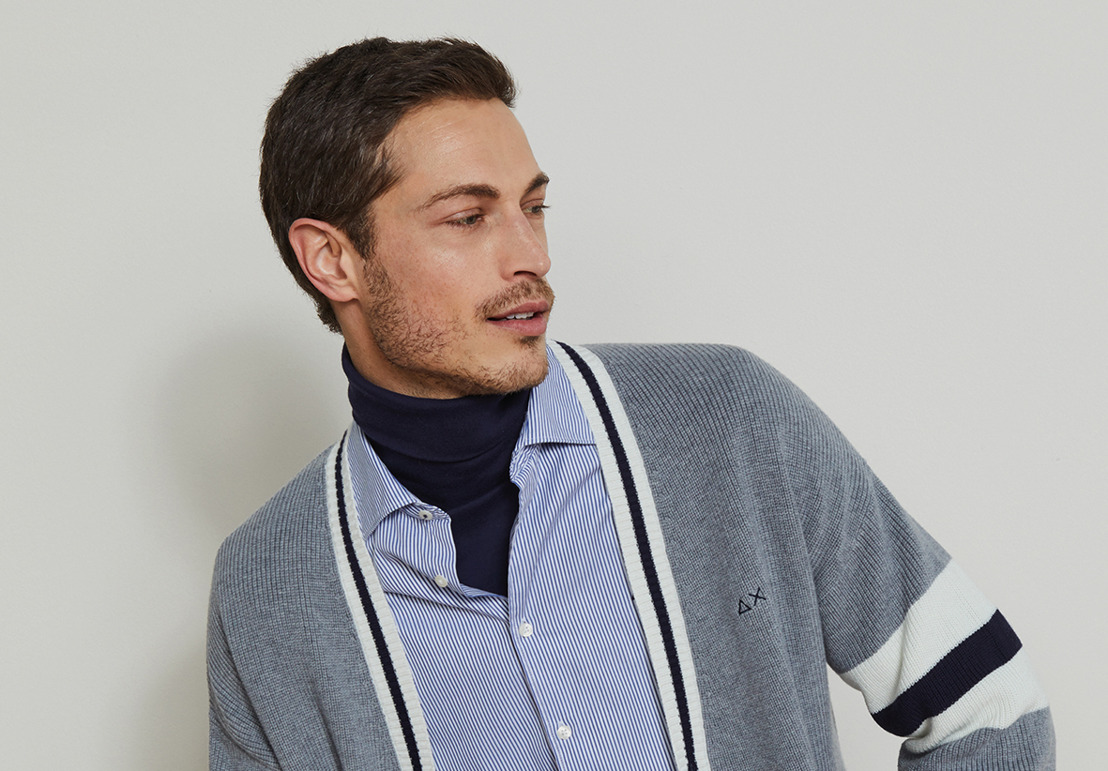 SUN68 FW20: casual, but make it funky
Rethink everyday life with SUN68
The Italian brand SUN68 aims to distance itself from traditional fashion. The brand does so by drawing inspiration from ordinary people and their everyday lives. Their motto: rethink everyday life. For the FW20 collection, SUN68 makes daily life more fun by working with overlays. Every outfit starts off with a formal basic, adding casual and funky pieces to create different playful and contemporary looks.
Outdoor trend
This fall/winter, SUN68 was inspired by their sport-heritage and the current outdoor trend, which is very big this season. The sporty outdoor inspiration is clearly visible, in both the materials and details. We see a lot of suède and nappa items in the shoes collection, as well as soft velvet and teddy items in the main collection. The colors used in this collection are more traditional fall tones: navy, brown and burgundy.
Build your outfit
This season, SUN68 introduces overlays to make every outfit unique. Start with a casual formal item like a basic t-shirt, a classy shirt in neutral colors or an everyday sweater.
Combine these neutrals with a funky overlay to create a contemporary look. A sleeveless sweater, a bold jacket or a teddy vest with fluo detailing will do just the trick.
Urban outdoor shoes
The outdoor trend is also very apperent in the FW shoe collection. The highlight of this season is the typical SUN68 sneaker with colourful outdoor accents, for example bright fluo laces. By integrating fluo details, SUN68 gives your look a playful twist.
The finishing touch
To complete your fall/winter outfit, SUN68 also offers cozy scarfs and hats. Choose from different fall colours or colorblocking prints to perfect your look.
---
For more FW20 images, click here.