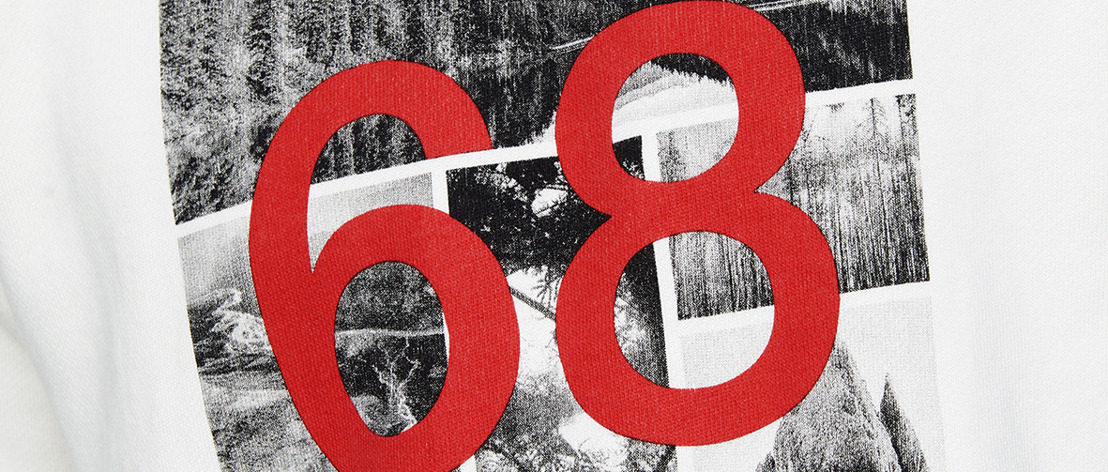 SUN68 :: athleisure wear
Let's turn the gentleman of the week into the man of the weekend
The FW19 men's collection has been conceived to create a new image, actualizing and mixing the world of business with that of the outdoor. Classical garments belonging to the urban imaginary are mixed up with casual styles, used for leisure time and weekends. This creates new outfits and enhances everyone's individuality. Coats freely matched with track tops, formal jackets with nylon garments and worn with sneakers.
The merino knitwear embellished with bands and striped edges will keep you warm during the weekends spend at your family's countryhouse. All snuggled in the SUN68 jacquards, personalized with ironic subjects referring to the outdoor imaginary, you are ready for a fashionable hike in the woods around the house.
The Italian brand mixes its heritage with some of England's characteristic patterns and fabrics . Think of velvet, both for corduroy trousers and for shirts, classic English Oxford and the tartan checks, floral patterns and those British intense colours. The countryside is calling upon you for a game of cricket this weekend.
Looking for more campaign images click here, for more still life images of the apparel click here and shoes here.
---