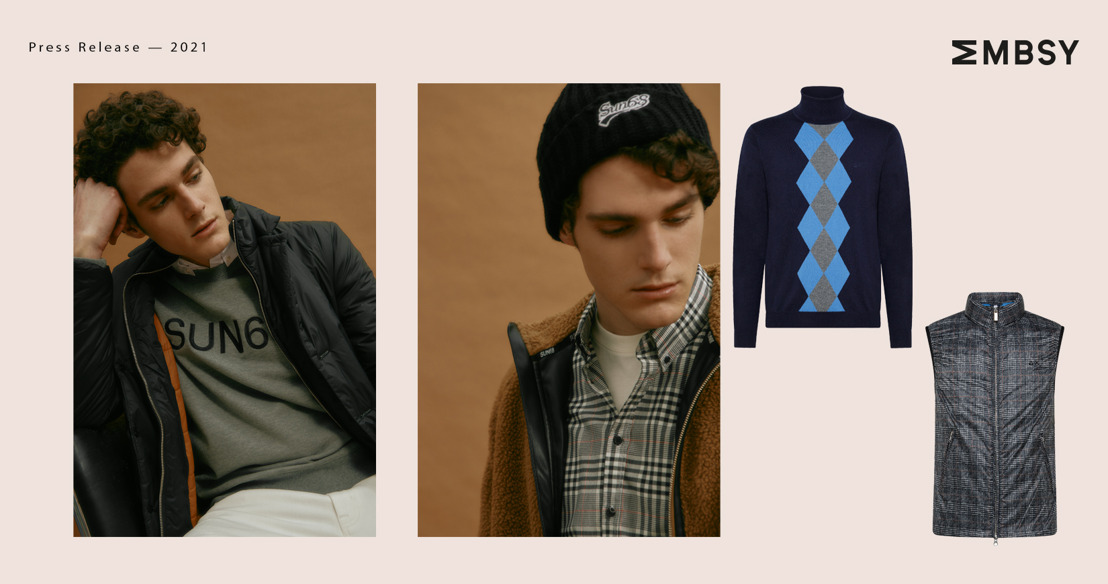 Neo preppy looks for the holiday season
SUN68 holiday looks
The neo preppy trend perfectly suits the holiday season. Maintaining the classic aesthetic of preppy style, think navy blazers, Oxford-button downs, and multicolored argyle patterns, this style gets a fresh twist in the latest SUN68 collection. Classic tweed patterns are processed in digitally printed nylon. Strong, brightly colored knits refresh a more traditional style. Classic English fabrics are re-proposed in jersey fabric. Suits come in a comfortable fabric and cut.
Discover our favorite neo preppy styles and steal the show in a modern, yet timeless holiday outfit.
---
For more SUN68 images, click here.