Layer it up this fall with SUN68
The art of layering for men
One of the great pleasures (ahum) of living in Belgium, is that you never really know what the weather is actually going to be like. Especially during autumn the weather can be quite unpredictable. The best way to prepare for whatever the weather gods throw at you is to layer your outfit. This season, SUN68 offers many layering options ranging from funky bodywarmers to cosy turtlenecks and warm sweaters.
---
And they call it teddy love
The ultimate way to keep warm is of course: the bodywarmer. The soft touch of these teddy bodywarmers will keep even the toughest alpha man warm this autumn. Combine a more formal basic with these teddy bodywamers to create a playful and contemporary look.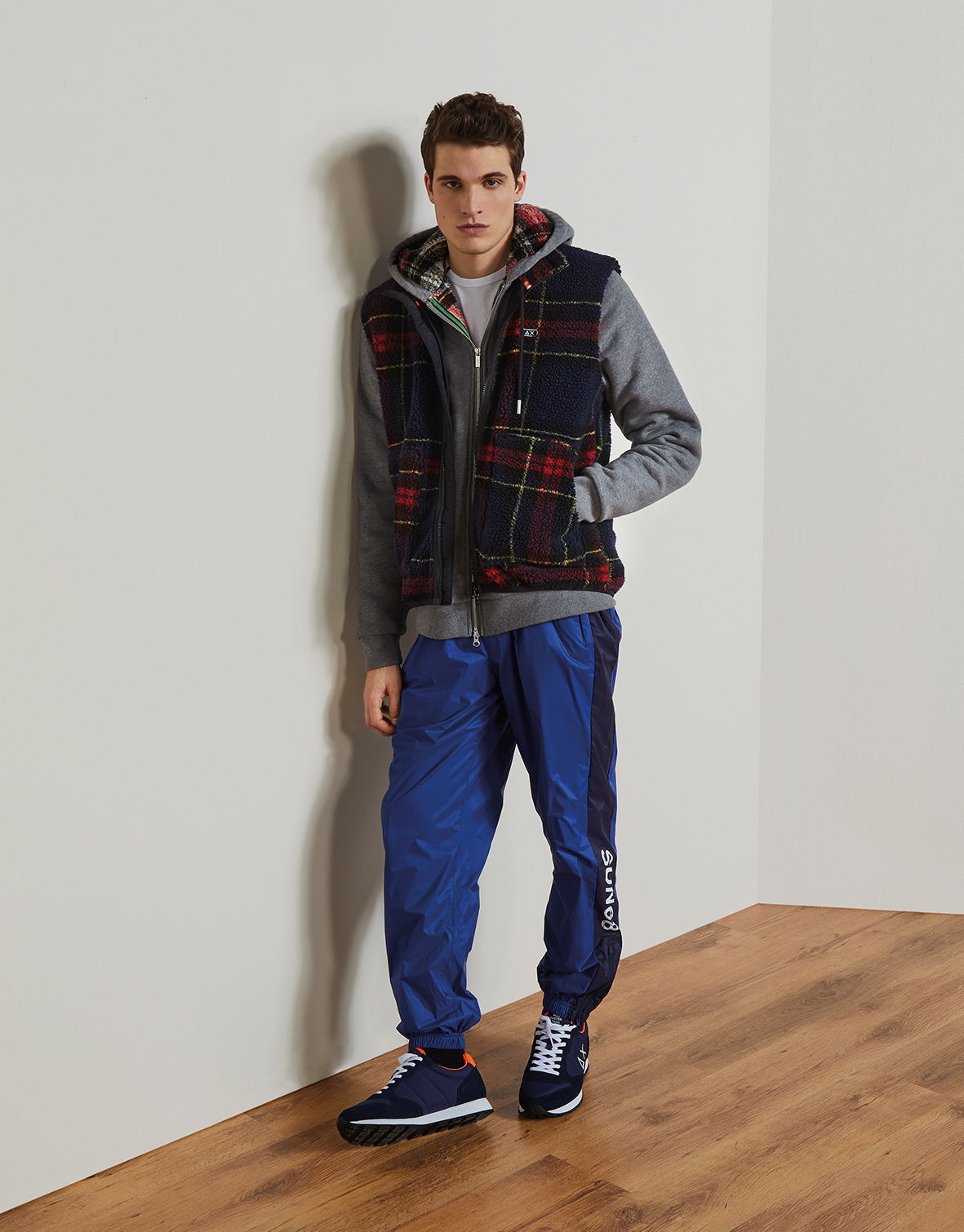 The trusty turtleneck
Whatever your style may be, you can never go wrong with a classic turtleneck. Add some pizzazz to your outfit by combining your turtleneck with a stylish blazer. This will ensure that you keep warm (or can cool down) at any moment during the day.  
Sweater weather is around the corner
And of course, nothing says fall like a cosy sweater. Knitted, with a fun print, checked,... this season the SUN68 collection has it all.
The warm devil is in the details
And when winter does hit (or the those chilly autumn commutes require a little extra layering), you can finish off your look by adding a warm hat and scarf.
---
You can find more SUN68 images here.